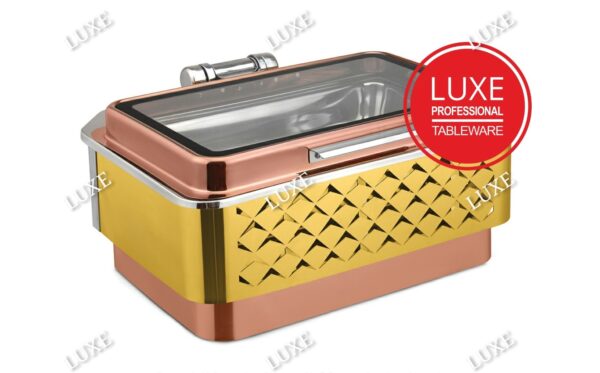 LXHCD-1023
Food Pan Capacity – 10 Litres
Rectangular Full Size Chafer.
With cover control mechanism.
With Glass Window.
With full covered Floating type stand.
Tall Height.
With Rose Gold Stand, Golden Base and Rose Gold Lid.
With Diamond Laser Cutting Stand.
Can be used with , Fuel burner or Heating Plate.
(Induction Heater/ Heating Plate Not Included).