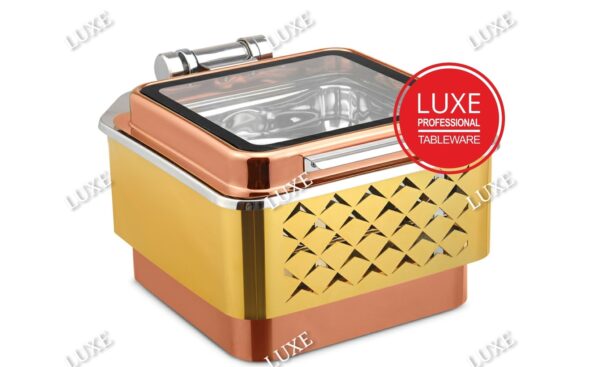 LXHCD-1024
Food Pan Capacity – 6 Litres
The Square Deluxe Chafer comes with a cover control
mechanism.
It includes a glass window.
With full Covered floating type stand. Tall.
The gold stand has a golden base and lid with a rose gold patina.
With stand for laser cutting diamonds.
Compatible with a Fuel Burner or Heating Plate.
**Heating Plate/Induction Heater is not included.